Be careful what you wish for
I can't say I regret visiting Rome, but returning wasn't on the top of my wishlist (not to mention the trip back home was a nightmare).
Its ancientness was too worn-down and less moving than that of Athens; its over-tourism was less tolerable than that of Florence; its heat and humidity unbearable just like Tel Aviv's; and its bus drivers, who steer the wheel and hit the breaks as if no passengers are on board, all left me with no desire to ever return to Rome. If only my partner hadn't thrown the coin.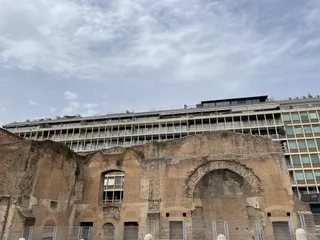 According to the 1954 film, Three Coins in the Fountain, a legend says that if one throws a coin in the fountain and wishes to return to Rome, they will. Whether I believe the myth or not doesn't change the facts: My partner threw a coin into the Trevi fountain in 2010 and has since returned to Rome more times than she wants to count, twice with me.
Sometimes, you have to accept the fact that some tales are, in fact, true.
But it wasn't really our choice: It was her brother's birthday, and finding a place to meet between Berlin and Tel Aviv left us with few options. All we could do, after finding ourselves, once again, in Rome, was to do our best to eat properly. I'm happy to report that our mission was accomplished.
If there's one good thing I can say about the city, it's that Roman cuisine is fabulous. Luckily, we also stayed around Porta Pia, in a neighborhood called Trieste, so most of our culinary expeditions were at crowded by-locals venues.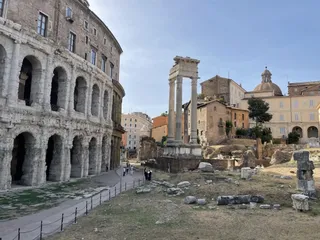 If you're traveling to Rome and want to feel less like a tourist, check out these recommendations.
Five delicious options in Trieste, Rome
Tribeca Café - great food and friendly service, perfect for an Aperitivo or dinner.
Bakery M - nice place for an Aperitivo or coffee. We visited the Porta Pia branch several times, but they have locations all over the city.
Caprera: - we only had an Aperitivo, but their homemade potato chips were a delight.
Marziali 1922: - a fantastic bar with a divine chocolate brownie and super friendly staff. Everything was tasty, and everyone was nice.
Gelateria dei Gracchi: - splendid ice cream.
By the way, if you ever visit Rome, fall in love with it, and decide to throw a coin, I hope you'll be happy to read that the money—around €1M a year—is collected and donated to good causes.